VegFest - a day to share in the love of all things vegan!
VegFests are some of our favourite days every year! We love to travel to different cities to meet new people and share our baked goods and ice creams.
If for some reason you've never attended a VegFest (what are you waiting for?!), here's what your find: t-shirts and stickers with all of your favourite vegan slogans, ethically produced body products, cookbooks, jewelry, informative and inspirational speakers, rescue organizations, music, and of course FOOD, FOOD, and MORE FOOD (including our favourite food group: sweet treats)... and never having to explain to anyone where you get your protein.
Check out our upcoming events below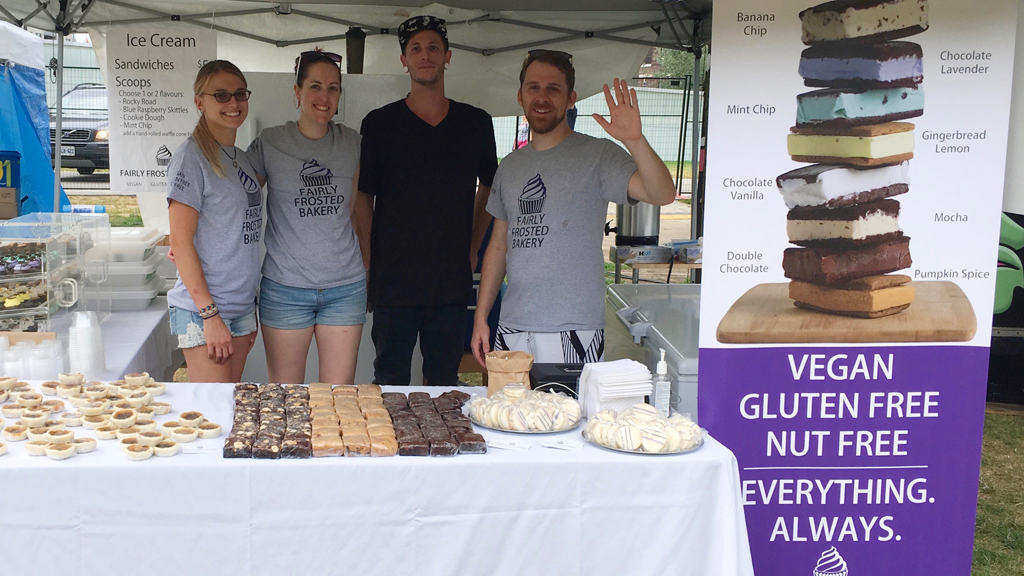 As ever, look for our tall ice cream sandwich banner, and you'll know you're in the right place. We'll have our soon to be world famous ice cream sandwiches, our signature cupcakes, and plenty of other treats – including festival-only specials – for you to enjoy or take home and share.