Festival season is over, but there's still time!
Hundreds of litres of ice cream, and thousands of cupcakes later, we now patiently wait for the next round of festivals, kicking it off with Hamilton in May 2018!

London VegFest was our final festival of the year, and it did not disappoint! Thanks to everyone for the non-stop line that kept us on our feet all day.
Unfortunately that meant that we missed out on some great festival eats, but there's always next year.
We are accepting holidays orders for your Hanukkah, Solstice, Christmas, New Years, or any other party you've got going on in December.
Because we're always so busy at the festivals we don't often get a chance to take photos of the event, of our goodies, or of all of our fans enjoying our treats.
To fix that, we'd really appreciate it if you would share any of your Fairly Frosted photos.
Please tag us on Facebook or Instagram (@FairlyFrosted) and we'll also share them.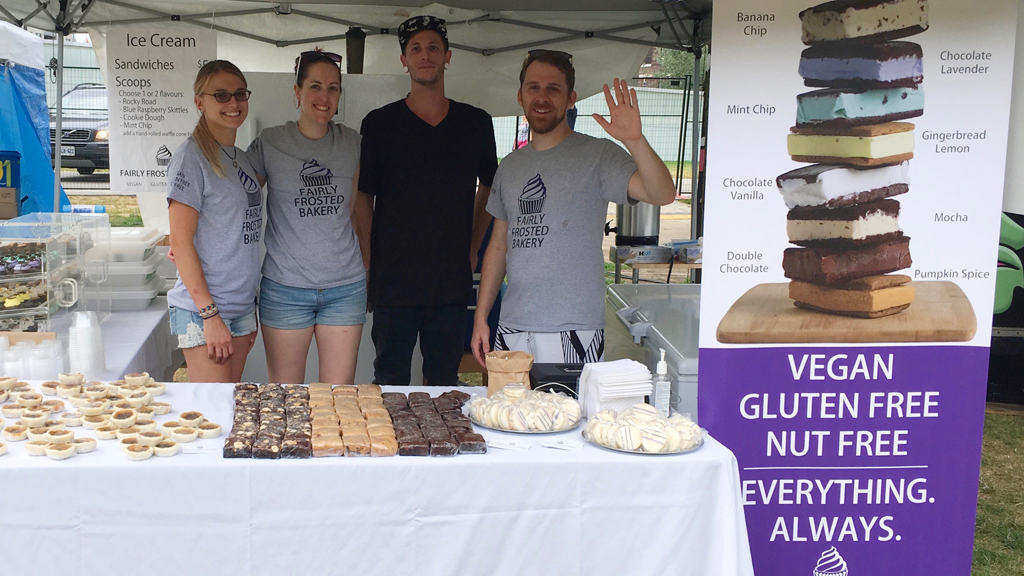 As ever, look for our tall ice cream sandwich banner, and you'll know you're in the right place. We'll have our soon to be world famous ice cream sandwiches, our signature cupcakes, and plenty of other treats – including some soon-to-be-announced festival-only specials – for you to enjoy or take home and share.