We're Lise-Anne & Chad, and we run Fairly Frosted, a bakery & ice cream shop in Hamilton, Ontario, founded in 2011 in Guelph, Ontario.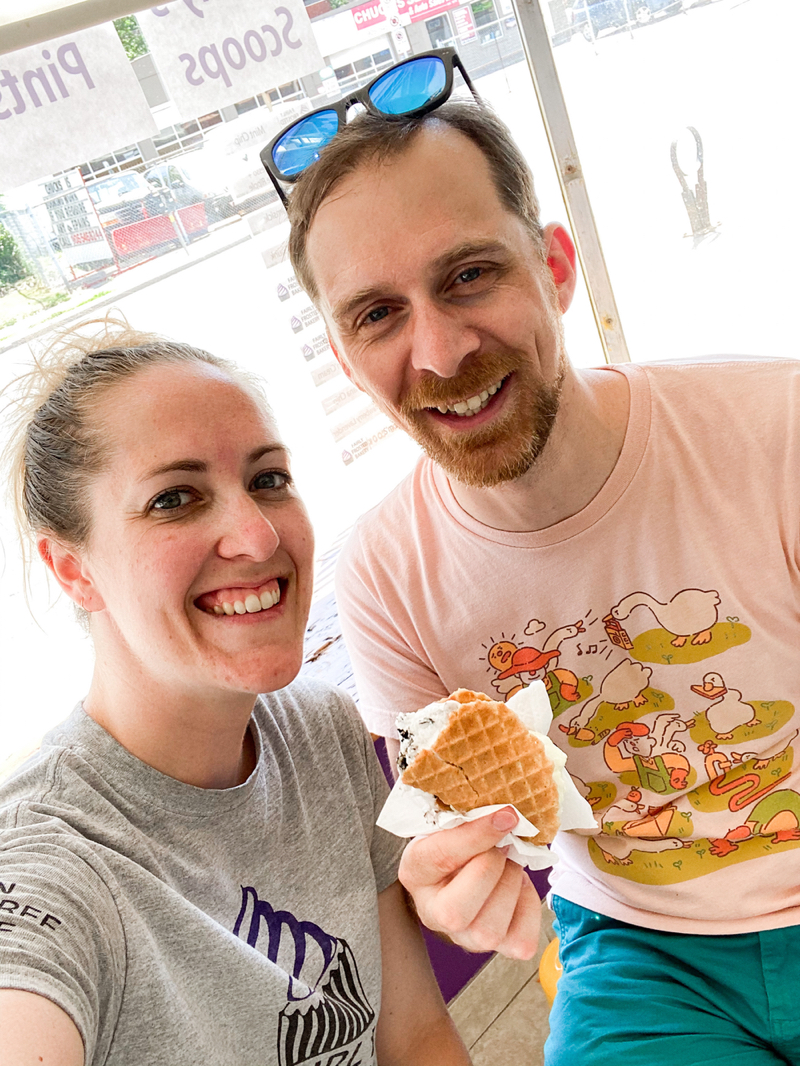 Everything we make is vegan, gluten free, and nut free. Everything! Always!
We care a lot about inclusivity, and work hard to make sure that you don't have to worry about the quality or origin of ingredients when you want to have sweets to share with your family and friends.
We're both long time vegans (since 2001 & 2010!) so you can trust that we're thorough in how we vet our ingredients, and that we hold ourselves to the highest standards of taste and quality. Making something vegan by swapping in soy milk or banana and calling it a day isn't what we're about. We recognize that in this world vegan products – and often us vegans – are held to a higher standard, needing to stand out and be better than "normal". We think "normal" is the wrong word, and hate to use it.
Conventional foods are ordinary; Fairly Frosted makes extraordinary desserts.